Our Firm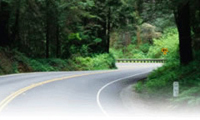 Our Firm
We are a client-focused financial planning and investment firm providing wealth protection strategies, asset management, and financial and estate planning to individuals and businesses. 
We are committed to providing advice, support, and tools that strengthen our client relationships by adding value and improving the quality of our client's life.
As an independent financial advisor firm, we are not tied to a single company, but represent the best and most financially secure companies.  This independence gives us the ability to strategically plan among many alternatives, enabling us to provide the best financial solution to meet the needs of our clients.
Our commitment
We provide one-on-one personalized attention to discover what matters most to our clients.
We recommend strategies targeted to our client's investment goals and expectations.
We implement these strategies through high quality investments.
We regularly review client portfolios to ensure performance as expected and that clients are meeting their goals.